Do you dream of heading on an adrenaline-fueled journey to Machu Picchu's famed 'lost city of the Incas' in Peru, or relaxing amidst the blue oceans, white beaches and the alluring coral reefs of The Maldives? From awe-inspiring ancient sites to spectacular natural wonders and thrilling wildlife encounters, there are some travel experiences that should be on everyone's bucket list. <br> <br> With sizeable price tags, and lots of planning though, that trip of a lifetime might seem, well, a lifetime away. But with some simple budgeting, savvy saving and clever preparation that trip could be easier to achieve than you think. <br> <br>
---
<br>
Best for wildlife lovers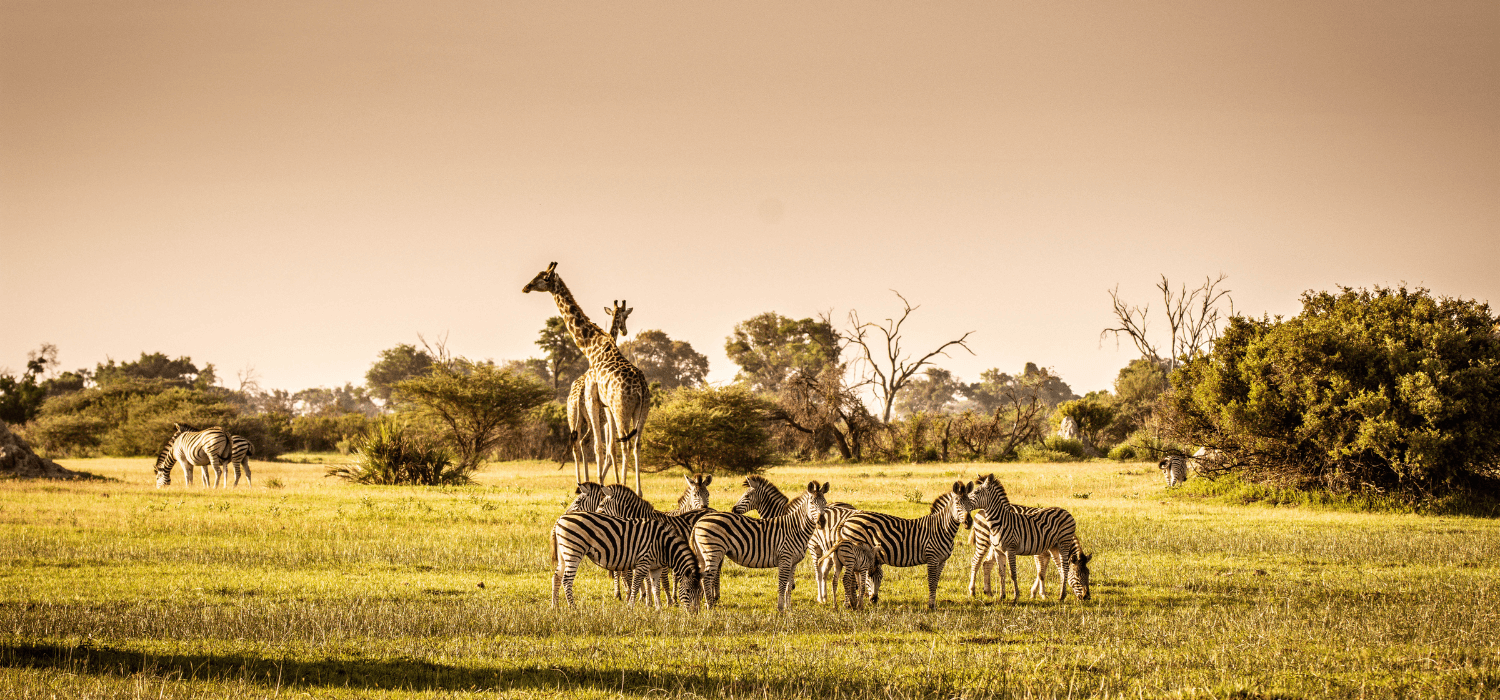 <br> <br>
Galápagos Islands — Ecuador
A staple of buckets lists all over the world is witnessing the incredible wildlife that resides on the Galapagos Islands. Situated off the coast of Ecuador it is listed as one of the Lonely Planets must-visit destinations in 2019. The islands, famously visited by naturalist Charles Darwin in 1835, are a remote volcanic chain in the Pacific Ocean where exotic wildlife outnumbers humans, with many species found nowhere else in the world. During a hike or a swim, you'll encounter many of the same animals Darwin did, including seas turtles, sea lions, penguins and the Sally Lightfoot crabs. <br> <br> For more information on how to get to the Galápagos Islands, check out Think Galápagos' blog. <br> <br>
Kruger National Park, South Africa
Few vacation experiences are more life-changing than an African safari. Sleeping under the stars, spying exotic wildlife, and enjoying scenery you can't get anywhere else on this earth. Kruger National Park in South Africa is a great place to start. Spanning over six million acres, the game reserve contains over 17 different eco zones, each with a unique landscape and climate. Over 500 bird species and 147 mammal species reside in the park so keep an eye out for lions, elephants, buffalo, leopards and rhinos. <br> <br>
---
<br>
Best for natural beauty
<br> <br>
Bali – Indonesia
It's Indonesia's favorite island, and there's no surprise that Bali topped the list of 50 most popular bucket list destination on earth in 2019. Also known as the Land of the Gods, Bali appeals through its sheer natural beauty of looming volcanoes and lush terraced rice fields that exude peace and serenity. It is also famous for being a surfers' paradise, and an infamous yoga and meditation retreat. Bali enchants with its dramatic dances and colorful ceremonies, its arts, and crafts, to its luxurious beach resorts and exciting nightlife. And you'll find plenty of religious sites such as cliffside Uluwatu Temple, with private tours starting from just £40 per person. It's the destination with it all. <br> <br>
Maldives
With its crystal white sands, bright blue lagoons and extensive reefs, the Maldives redefine paradise. The tropical nation in the Indian Ocean is made up of more that 1,000 coral islands and is a true bucket list destination. It's home to some of the world's most luxurious hotels and resorts with the ever-popular over water bungalows a-plenty. It's the ultimate destination for relaxation, but don't be fooled, depending on what Island you choose, there's still plenty to do. Spend your days snorkeling amongst the enchanting coral reefs or charter a boat to do some island hopping. From water sports and yoga to cooking classes and spa days the Maldives has something for everyone. For all the activities available you can book tours like this one for snorkeling which starts from £81 per person and takes you to three wildlife hotspots! <br> <br>
---
<br>
Best for natural wonders
<br> <br>
Reykjavik — Iceland
You don't have to travel halfway around the world for a bucket list experience, with one of the world's most spectacular natural phenomena right on your doorstep in Northern Europe. The elusive Aurora Borelalis, better known as the Northern Lights, is an ethereal light show that shimmers and ripples across the Arctic sky in the winter months, with Iceland providing the perfect setting. Known for its lunar-looking lava fields and expansive glaciers, Iceland has so much to offer. The capital, Reykjavik, has plenty of museums and restaurants serving New Nordic cuisine. And why not take a day trip to the Blue Lagoon to swim in geothermal waters and marvel at the beauty of Gullfoss Waterfall. <br> <br>
Niagara Falls — Canada/New York
Niagara Falls is a geological wonder shared by the United States and Canada. The awe-inspiring complex comprises three legendary falls — Horseshoe Falls on the Canadian side and American Falls and Bridal Veil Falls in New York. One of the most thrilling ways to see them is to take a cruise aboard the Maid of the Mist boat, which brings you right up to the thundering falls, alternatively there's plenty if unique vantage points behind them. If boats don't feel bucket list-worthy enough, why don't you book onto a helicopter tour and see the falls from the sky. <br> <br>
---
<br>
Best for ancient sites and ruins
<br> <br>
Machu Picchu – Peru
Often touted as one of the most beautiful places on earth, you may wonder if Machu Picchu, the ancient Incan fortress in Peru, lives up to the hype. (Spoiler: It does.) In-fact in 2007 it was voted as one of the New Seven Wonders of the World. Set in a remote location high up in the Andes Mountains, the sprawling complex of intricate stone buildings was encountered by American explorer Hiram Bingham III in 1911, and it's been a source of fascination throughout the world ever since. The archaeological site is the best example of Inca civilisation in the world. The hike takes on average four days traveling the Inca Trail where you can enjoy panoramic views of Sayaqmarka, Qunchamarka, Phuyupatamarka, and Patallaqta before reaching the wondrous Temple of the Sun. The best way to see the trail would be booking a guided tour, so you can see the sights and get the history of the area at the same time. <br> <br>
Petra - Jordan
One of the world's most famous archaeological sites and a true ancient wonder, Petra, is located in Jordan's southwestern desert. Built by the Nabataeans, the ancient temples and tombs are carved directly into the pink sandstone cliff faces, creating a beautiful but eerie stone tableau. Its undoubtedly Jordan's most valuable treasure and was voted in 2007 as one of the New Seven Wonders of the World. Wadi-Musa is the best place to stay – it's a town that's evolved on the outskirts of Petra with hotels of all types and budget. <br> <br>
---
<br>
Best for iconic journeys
<br> <br>
The Orient Express - Paris to Turkey
The Orient Express has to be the most iconic train journey you could take. Travelling from Paris to Turkey, in 2025 you can relive the magic of this train, with 17 original carriages available to ride dating back to the 1920s and 1930s. The idea of The Orient Express was imagined in 1867 by Belgian engineer Georges Nagelmackers, who fled to the US after heartbreak and discovered the worlds first sleeper cars for trains. In 1883, the first train departed on this now iconic journey over 7 days, and completely redefined the idea of long-haul travel. This legendary railway also appeals to the book lovers as Agatha Christie's classic 'Murder on the Orient Express' was released in 1934 and for nearly 100 years now has inspired travellers to book a luxury train journey across Europe. <br> <br>
Route 66 – United States
Easily the most famous drive in the United States, Route 66 takes you on an epic tour across America, from Chicago in the East to Los Angeles in the West. Decommissioned in 1984, the iconic highway spans 2,400 miles, crosses eight states and three time zones and will take you three weeks to navigate. Perhaps the most compelling reason to follow Route 66 is to experience the road's ingrained timeline of contemporary America, from the cornfields of Illinois to the golden sands of Los Angeles. Rich in history, today road trippers will see vintage motels, old-school diners, restored gas stations and towns that look frozen in time. <br> <br>
---
<br>
Best for historical treasures
<br> <br>
Golden Triangle – India
The Golden Triangle is India's most popular tourist route connecting New Delhi, Jaipur, and Agra. The 447 miles journey between the three cities will have you seeing some of India's most stunning sights. In New Delhi, you'll be able to visit one of the largest mosques in India the Jama Masjid Mosque and Humayun's Tomb which inspired the construction of the Taj Mahal. Driving through the desert to Jaipur the must-visit sights include the Amber Fort and City Palace before finally arriving in Agra to see the world-famous Taj Mahal – a monument to love built in the 17<sup>th</sup> century by Mughal emperor Shah Jahan to house his beloved late wife Mumtaz Mahal. Why not take a luxury tour and see all three treasures over three days? <br> <br>
The Great Wall of China - China
Standing strong and spanning over 13,000 miles, The Great Wall of China is one of mankind's best feats of engineering. With the earliest phase of construction beginning in the 7<sup>th</sup> century, this UNESCO World Heritage Site is visited by over 10 million people annually, and you can understand why. Booking a guided tour would be the best way to see not only the best parts of the wall, but also you can delve into the history and ask questions to your tour guide. Make sure to pack your walking boots and a sunhat if you do visit! The tours can involve a lot of walking out in the sun with not a lot of shade.
---
<br>
Best for modern architecture
<br> <br>
Dubai — United Arab Emirates
Its modern architecture, mega-malls, and man-made islands in the shape of palm trees make Dubai one of the most opulent and over-the-top places on Earth. Snap a selfie on top of the Burj Al Arab, the world's tallest building, shop until you drop at some of the world's largest mega malls, and even take a ski lesson at the Emirates indoor ski slope! if you wish! From desert safari tours, to riding camels on the sand dunes, Dubai is a destination with it all. <br> <br>
Sydney - Australia
Sydney is known around the world as one of the greatest and most iconic cities on the planet. Located on Australia's East Coast, it's best known for its harbor front Sydney Opera House and Bondi Beach, but other amazing things to do aren't hard to find; the city has gorgeous beaches, great cafes and world-class entertainment on offer wherever you look. <br> <br>
---
<br>
The Caxton Currency Card makes travel money simple. Enjoy fee-free spending abroad and get the best currency rates on your next adventure with your Caxton Currency Card. Apply for yours today, or top up your existing card.