International travel among UK residents tends to be hugely popular. According to the International Passenger Survey (IPS), there were 93.1 million overseas visits by us in 2019 – with a holiday accounting for two thirds of visits.
The global pandemic put a halt to such journeys in 2020. Since 29 March 2021, going abroad for leisure was illegal, complete with penalties of up to £5,000 for those who didn't comply with rules. But we now look to the near future with a renewed sense of hope. Indeed, in our latest survey to our Caxton customers, an average of 70% of over 11,000 respondents said they'd be more comfortable with travelling abroad in 2021 – in light of being vaccinated.
And as part of the UK's four-step roadmap out of lockdown, the British government has cited Monday 17 May 2021 as the earliest date to lift England's international travel ban. Note: Scotland, Wales, and Northern Ireland have not confirmed when they may allow foreign travel to resume.
So, how does the government propose to navigate the prospect of travel corridors? Enter: a traffic light system, confirmed by the Transport Secretary in a 10 Downing Street press conference on Friday 7 May 2021. Countries are categorised as 'Green', 'Amber', or 'Red', according to their respective Covid-19 risks – with more stringent protocols in place, for destinations grouped in the latter.
<br> <br>
What is the traffic light system, and how will it work?
<br>
Put forward as a recommendation from the government's 'Global Travel Taskforce' (GTT), the now-confirmed traffic light system is set to see the removal of the travel declaration form (which requires a reasonable excuse for travel, such as work, education, and volunteering).
In place of the form, the three-tier system will assess and rank countries on the following criteria:
The percentage of vaccinated people;
The rate of infection;
The prevalence of variants; and
Their access to up-to-date scientific data and genome sequencing.
Plus, international travellers will be subject to strict measures – including mandatory testing. Here's a more detailed look at what arrivals to England should expect, when returning from foreign countries post-17 May 2021.
Green: a pre-departure private Covid-19 test is a must. Holidaymakers returning from countries deemed as low-risk destinations, won't need to quarantine (unless their test result is positive). They'll also need to fill in a passenger location form online, followed by a private Polymerase Chain Reaction (PCR) test on or before day two of their arrival.

Amber: prior to departing from moderate-risk countries, travellers will need to take a private Covid-19 test and fill in the passenger locator form online. On arrival, they must self-isolate at home for 10 days – and take a private PCR test on or before day two of their arrival in England, followed by another one on day eight. A negative result from an optional PCR test on day five, will allow travellers to reduce their isolation period (under the Test to Release scheme).

Red: entry will be given only to UK or Irish nationals. Prior to departure, travellers will need to take a private Covid-19 test and fill in the passenger locator form online. And on arrival from such high-risk countries, they must quarantine for 10 days in a pre-booked, government-approved hotel. At a cost of up to £1,750 per person, this self-footed bill will also cover the transfer from the airport and food, as well as two PCR tests that need to be taken on or before day two of their arrival in England and on day eight.
<br> <br>
Which countries are on the UK government's travel green list from 17 May 2021?
<br>
During a press conference on Friday 7 May 2021, Transport Secretary Grant Shapps revealed the 12 countries on the much-coveted green list (see below). This development will see the 'Stay in the UK' regulation lifted in England, with foreign travel legal as of Monday 17 May 2021 from 12.01am onwards.
Important to note: some countries on the 'green list', still have domestic restrictions in place for incoming travellers. So, it's advisable to check the Foreign and Commonwealth Office (FCO)'s travel advice for the most up-to-date information – prior to booking flights, private PCR tests, and appropriate travel insurance. At the time of writing, the four green-listed countries open to tourists who are exempt from quarantine, are as follows.
Gibraltar: the British Union Territory became the first nation to fully vaccinate its entire population back in March 2021. And on Wednesday 5 May 2021, the country's Chief Minister Fabian Picardo told Sky News: "…we don't…think it would be appropriate for us to require PCR testing of those who are coming from the United Kingdom." He added, "When you're coming to Gibraltar, you're coming to a part of Britain and, therefore, you're going to be very welcome here without the need for a PCR test."
<br>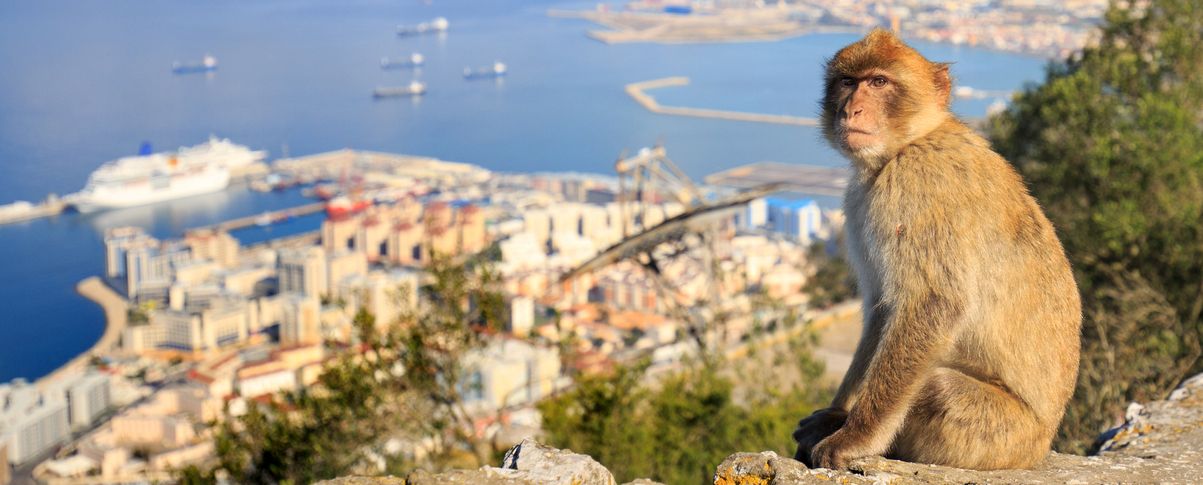 <br>
Iceland: from Tuesday 6 April 2021, all travellers have been and are welcome to visit if they can present a certificate of being fully vaccinated, or show proof of having a previous Covid infection. Important: holidaymakers will need to pre-register their visit at https://visit.covid.is/, plus undergo at least one Covid-19 screening (free of charge) upon arrival. Visitors will need to wait at their accommodation for the test result, typically received within 24 hours, if not 5-6 hours. The Icelandic government will accept the UK NHS vaccination card, as proof of vaccination – until the UK has a digital offering.

Israel: ministers of tourism and health in Israel have agreed to open its international borders from Sunday 23 May 2021, to vaccinated tourists. You'll need to undergo a PCR test before boarding, and present a negative test result within 72 hours. And upon arrival, you'll be required to take another PCR test.
<br>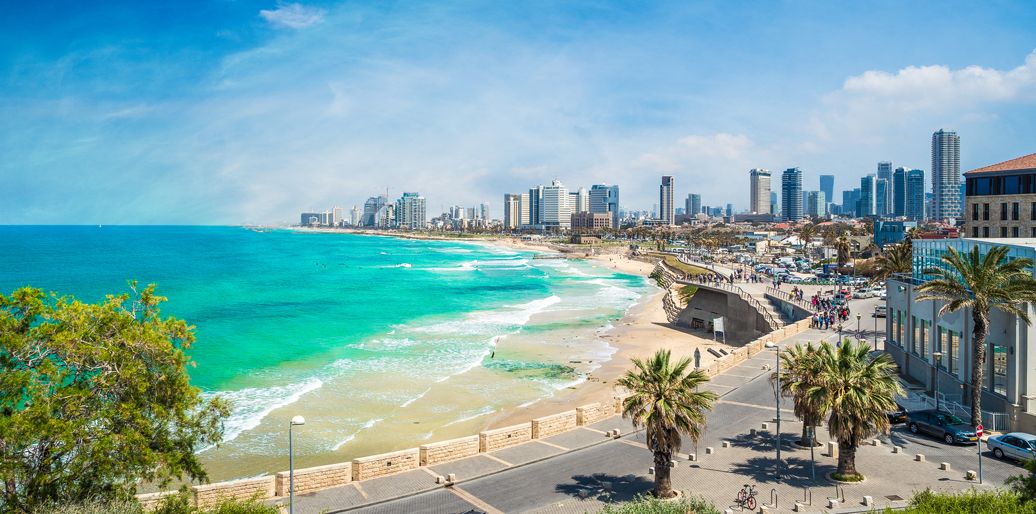 <br>
Portugal: on Wednesday 28 April 2021, the country's ambassador to the UK, Manuel Lobo Antunes, had told Sky News: "We are hopeful, as we have been saying for these last months, that middle of May for regular mobility between the UK and Portugal, and vice versa, can be established. That's our hope." However, it is not clear yet whether UK holidaymakers will need to present proof of a negative Covid-19 test or vaccination. Rita Marques, Secretary of State for Tourism, is set to announce these details on Thursday 13 May 2021. UPDATE: on Friday 14 May 2021, the country's foreign minister Augusto Santos Silva announced that tourists from the UK will be granted entry to Portugal, provided they have a negative Covid-19 PCR test – taken within 72 hours of departure.
<br> <br>
Green-listed countries not open to holidaymakers
<br>
Here's a brief profile for the other eight countries on the UK's green list, which have restrictions in place for you to consider – prior to travel.
Australia: the country's international border is currently closed, with entry strictly restricted to certain groups – including Australian citizens and permanent residents, or an immediate family member of theirs.

Brunei: entry to the country for foreign travellers, remains severely restricted. For essential, non-leisure travel to Brunei, you must apply for a permit from the Prime Minister's Office – at least eight working days before your intended date of travel. Additionally, you'll need to provide a negative Covid-19 test result on arrival, obtained within 72 hours of travel. If your permit is accepted by Brunei's government, you'll need to quarantine in a pre-booked, government-designated hotel – covering the costs yourself, for two to 14 days' stay.

Falkland Islands: incoming tourist travel is restricted, with any visitors subjected to 14 days' self-isolation.

Faroe Islands: visitors with a "worthy purpose" are allowed to enter the Faroe Islands, part of Denmark. You'll need to present proof of a negative Covid-19 test taken no more than 48 hours prior to check-in. The Danish government also requires visitors to take a test upon arrival, no later than 24 hours after entry. You then must self-isolate for 10 days, with the option to release after day four with a negative PCR test.

New Zealand: the country's border is currently closed to nearly all visitors.

Singapore: incoming short-term travellers from the UK will not be able to enter the country, without prior permission from Singaporean authorities. Eligible visitors, under a SC/PR Familial Ties Lane, include an immediate family member or relative of a Singapore Citizen (SC) or a Singapore Permanent Resident (PR), among others. <br> <br> You must take a Covid-19 PCR test within 72 hours, before departure from the UK. A negative test result is required to travel. After check-in, you'll be issued a Stay at Home Notice (SHN) for 21 days – to be served at a government-designated hotel at a cost of £2,120 per person, which also covers food. It is also mandatory to take three more tests: one upon arrival, one on day 14 of SHN, and another at the end of the 21-day quarantine period.

South Georgia and South Sandwich Islands: travel to the islands is restricted, with permits required and a visitor's basic fee of £30 for a stay up to three days and an additional charge of £20 per extra day.

St Helena, Ascension, and Tristan da Cunha: incoming travellers from the UK to St Helena will need to have a negative Covid-19 test within 72 hours, prior to departure. You can expect to be subjected to 14 days' compulsory quarantine, with a Covid-19 test mandatory at the start and end of quarantine. <br> <br> Travelling to Ascension Island? You'll require an entry permit visa, unless you are exempt by your occupation. The UK is defined by Ascension as an infected area, so you'll need to isolate for 14 days on arrival. During this period, you'll receive a daily welfare check from the local police department. Authorities will test you for Covid-19, at the end of your quarantine. <br> <br> If you opt to visit Tristan da Cunha, you'll need prior authority of the Island Council. You can find more information on gov.uk.
<br> <br>
And who's on the amber and red lists?
<br>
In the same press briefing, Grant Shapps added that Spain and France are "regrettably" added to the amber list, which already includes Italy and Greece. Meanwhile, Turkey, the Maldives, and Nepal have been added to the red list. He went on to advise against leisure travel to both amber and red-listed countries.
<br> <br>
Will the lists change?
<br>
The UK government will publish a "Green Watchlist", to identify countries at risk of not meeting the previously outlined criteria – therefore, resulting in being downgraded to 'Amber' or 'Red' status.
Note: the list of countries under the traffic light system, forms part of a charter detailing data-driven travel measures and permissions – which will be reviewed every three weeks.
<br> <br>
How do I access my vaccine passport?
<br>
You can use the NHS app, as proof of your vaccination records. If details of your jab do not appear in the app, or you're unable to download the app, please call the NHS on 119 from Monday 17 May – to request a letter, confirming you've had the full course of the Covid-19 vaccine.
Keen to stay up-to-date with the latest developments in travel? Our Travel Tracker will re-launch next week, so keep your eyes peeled. And if you're set to make holiday plans, find out how our Caxton pre-paid travel card is the smarter, cheaper, and safer way for you to spend money abroad