Summer 2022 is shaping up to be the most exciting one in the travel space in a long time, whether you're planning a staycation or a trip abroad. Having been restricted for the past two summers, we've had the opportunity to plan our dream trips, and we're finally able to put those plans into action. Though the threat of covid is less than in 2020 or 2021, it's still important to be careful when travelling. Here are some of the key issues British tourists face when going on holiday in 2022. <br> <br>
1. Covid – it's still around
Infection rates have fallen dramatically since their UK peak of around 270,000 new cases per day. We're no longer asked to take any specific measures as the virus seems to have retreated, and for most people in the UK, life is mostly back to normal. <br> <br> When travelling, some countries may still have stricter restrictions in place, or rising infection rates. Shanghai is facing a new round of lockdowns, Macau has shut all casinos for the first time in two years, and closer to home, Cyprus have tightened the rules around masks, with steep fines for those not adhering to them. In Europe, most countries have taken a similar stance to the UK, but it's still worth doing some research before you go. <br> <br> When travelling abroad you are advised to check local guidance on official government websites, as they will be updated on a rolling basis in real time. You can check for foreign travel advice on the UK government's website. Check in advance which documents you will need so you don't get stuck at the border. Remember that rules may be updated at short notice in case of rising infection rates, so always have a back-up plan in place. <br> <br> You may also need to take a PCR test before travelling, in which case this list provided by the UK government is updated regularly with providers whose tests are generally accepted for all destinations. <br> <br>
<br> <br>
2. Global travel chaos
Due to a lack of staff in airports and at airlines, many airports have been plunged into chaos as they're unable to cope with the renewed interest in travel. This has led to many cancelled flights, long queues at security, and difficulties getting your luggage. Users on social media have posted videos of luggage simply abandoned at the airport, with travellers left to fend for themselves. <br> <br> There are a few things you can do to mitigate against this. Mostly importantly, you should plan to get to the airport earlier. Normally, airlines advise getting to the airport at least 90 minutes before your flight, but current recommendations puts that time at four hours. You'll be taking more time out of your day, but when the alternative is missing a flight, it's well worth it! <br> <br> Secondly, check your travel insurance to make sure you are covered in case of cancelled or delayed flights. This becomes especially important if you have booked onward travel with a different provider. Check out our guide to choosing the right travel insurance for more information. <br> <br> Finally, if you can, bring carry-on luggage only. Depending on your packing habits, that might seem like a tall order, but it can be done! This travelling mum has some great advice on packing light – even if you're bringing the whole family. <br> <br>
3. Ukrainian war
The Russian invasion of Ukraine shows no signs of being resolved, making both countries unlikely choices for a holiday destination this year. Ukraine has been badly impacted by the invasion with attacks against several major cities, and world governments advise against all travel. Similarly, while the armed conflict is unlikely to reach Russian territory, British nationals are advised against travelling as there are no flights back to the UK or any other European country. <br> <br> Remember that other countries bordering Ukraine or Russia may also be impacted by the conflict. Before travelling to any country in this region, make sure to check travel guidance on the UK government's website. <br> <br> If you would like to make a donation to DEC Ukraine Humanitarian Appeal through the British Red Cross, please do so here. <br> <br>
4. Scams on the rise
During lockdowns, many businesses worked hard to make their services available online, and the amount of people who used online shopping nearly doubled. Unfortunately, so did scams. When having to rely on online services, bad actors could easily get access to your information. Luckily, there are a few things that you can do to protect yourself and your holiday. <br> <br> Make sure that you're only booking travel on websites that you are familiar with. Some families have booked on unknown websites, only to turn up and realise that their booking had never actually been made – even though they had paid for it. This is most commonly seen with popular destinations, where scammers offer attractive properties at a much lower price than official channels. Be careful if you find an offer that seems too good to be true – it probably is. Before making an online booking, check Trustpilot to determine if the company is genuine. <br> <br> Be careful with links that you're not expecting, especially if they're requesting personal information. Reputable businesses will not get in touch out of the blue and ask for your card details or other personal information. If you're unsure if an email you have received is genuine, contact the company separately to confirm. <br> <br>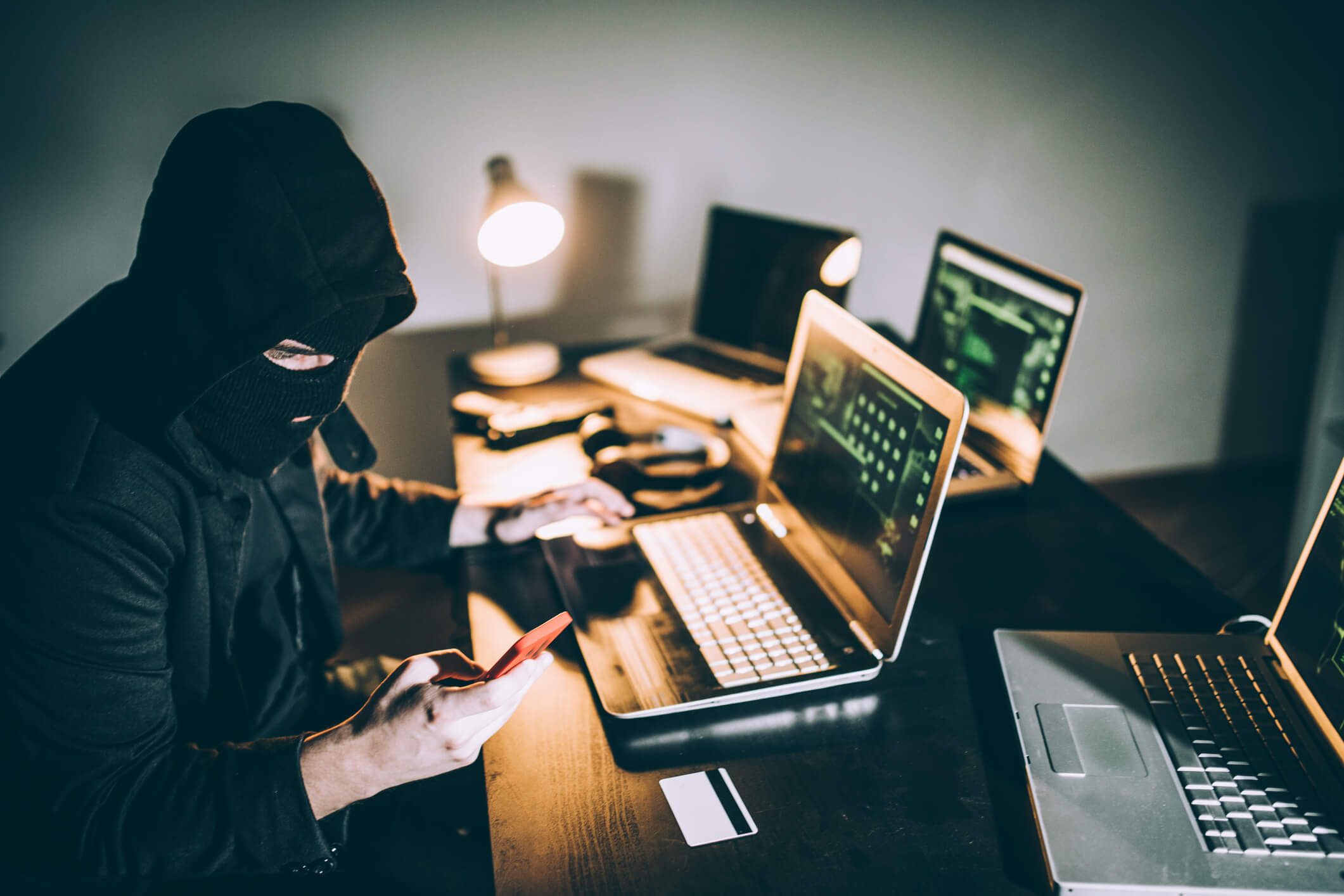 <br> <br>
5. Cash is rare – do you really need it?
In larger cities that tourists flock to, pickpocketing and other street scams can be difficult to avoid. Pickpockets know which areas attract the most tourists, and go there looking for the easiest targets. It's important to be mindful of your surroundings, and under no circumstances let anyone see how much cash you're carrying. Always carry valuables at the front of your body so you can keep an eye on them, and avoid speaking to people on the street, especially if they're trying to sell you something or engage you in a game. <br> <br> The best way to protect yourself from pickpocketing is to avoid carrying cash in the first place. Using your Caxton Card lets you load money on in fifteen different currencies, meaning you can easily spend abroad with no fuss. And if you do get unlucky and someone takes the card, you can cancel it in minutes to protect your money. <br> <br>
If you follow these simple steps you will be able to enjoy your holiday safely, and focus on enjoying yourself. Make sure that you're getting the best rates and fee-free spending abroad by using your Caxton currency card. Apply for yours today, or top up your existing card.