2021 saw a huge upswing in staycations as we were forced by circumstances to stick close to home. While we may have been somewhat disappointed in the lack of overseas travel, it seems as it gave many of us the chance to rediscover everything that's great about the UK. Staycations continue to be more popular than ever, and if you're planning one in 2022, you're in great company – 39% of the population are on the same page (source). Below are our top five picks for UK staycations this year, with something for the whole family. <br> <br>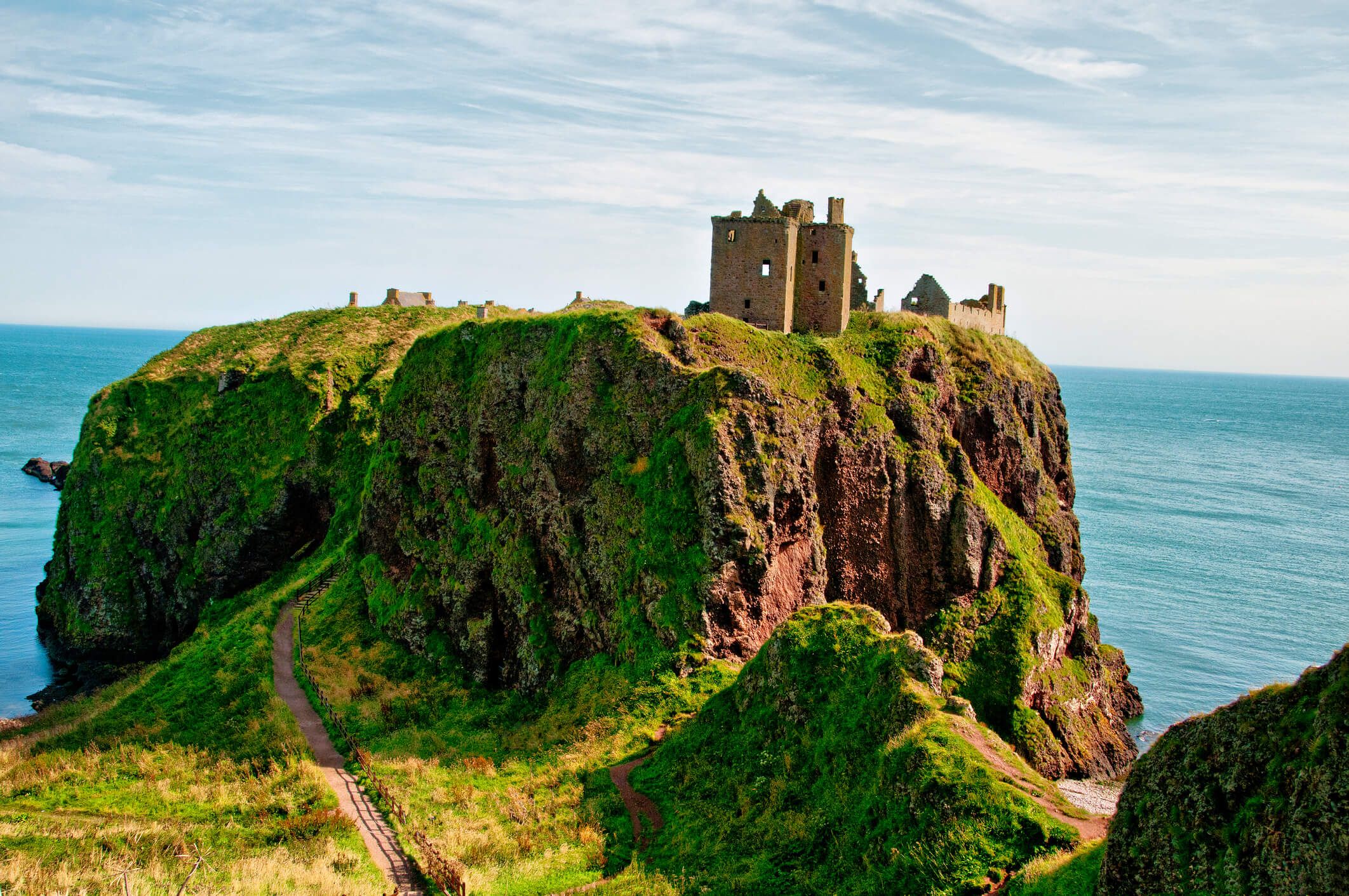 <br> <br>
1. Aberdeen, Scotland
This immensely walkable city has been called "the flower of Scotland," thanks to the many well preserved outdoor and indoor gardens in the city. Less crowded than other Scottish hot spots like Edinburgh, Aberdeen is also a great city to start from when looking to explore the Scottish Highlands. <br> <br>
Why Aberdeen?
Whether you want to experience soaring natural beauty or the craftsmanship of a whiskey distillery, Aberdeen has something for everyone. Fans of the Crown take note – part of season five has been filmed in the area, so when November rolls around you may be able to spot your favourite location. Our top tip for the royal treatment is Dunottar Castle, perched high on a cliff by the coast. Don't forget to take a peek out of the windows – dolphins have been known to play in this area. <br> <br> For the kids and anyone else who'd like to get even closer to the marine life, Scot Surf offers surfing lessons and paddleboarding excursions, including a chance to get up close and personal with the dolphins. <br> <br>
Where do we stay?
For great views and a fantastic location right in the middle of the city the Sandman Signature is one of the top picks. Housing guests in a historic university building and offering top of the line spa facilities, rooms start from only £81 per night. <br> <br>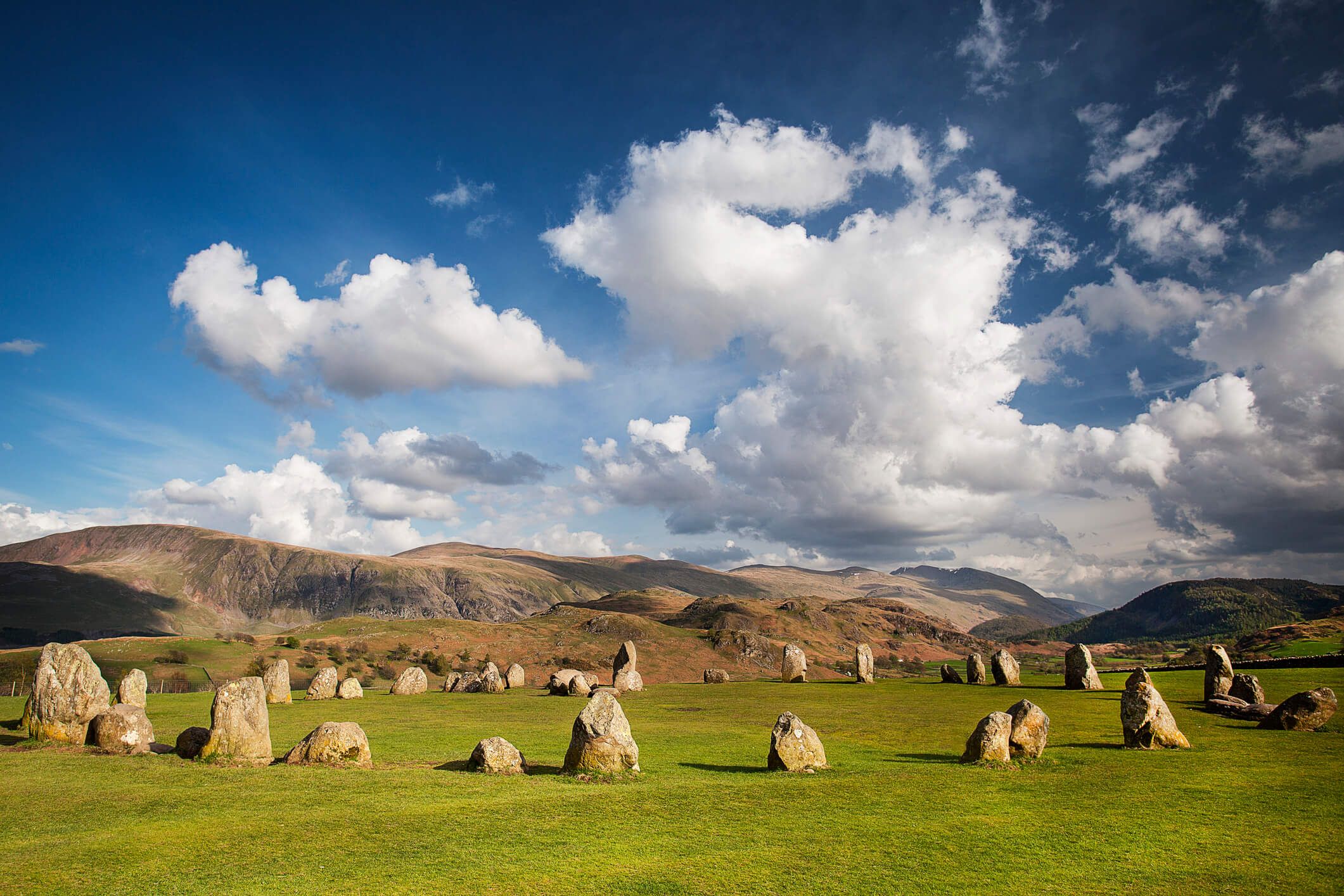 <br> <br>
2. Keswick, the Lake District
The Lake District may be one of the first options people consider when thinking of a UK staycation, but with so many cosy towns in one area – where do you start? While you can't go wrong anywhere in this stunning natural area, our money's on Keswick. <br> <br>
Why Keswick?
When getting to Keswick, your first port of call should be the Cat Bells fell. The winding path to the top offers just the right amount of challenge, and the views at the top make it all worth it. The nearby lake offers you a chance to cool off with a swim once you get back down, or if you've still got some energy to burn off, there's opportunities for almost any type of water sport you can imagine. Don't forget to also make your way slightly further east for a look at the Castlerigg stone circle, rumoured to be 1000 years older than Stonehenge. <br> <br> The best way to tempt the kids out of the lake will be to bring them to Alpacaly Ever After where they can pet alpacas and llamas that have been rehomed from all over the country. This social enterprise offers meet and greets with the animals, as well as Alpaca walks where you can take part in feeding time and learn more about these beautiful animals. Just be careful, they spit! <br> <br>
Where do we stay?
With its unbeatable mountain views and Michelin starred food, Leathes Head Country House comes highly recommended. Rooms start from £130 per night and include breakfast. <br> <br>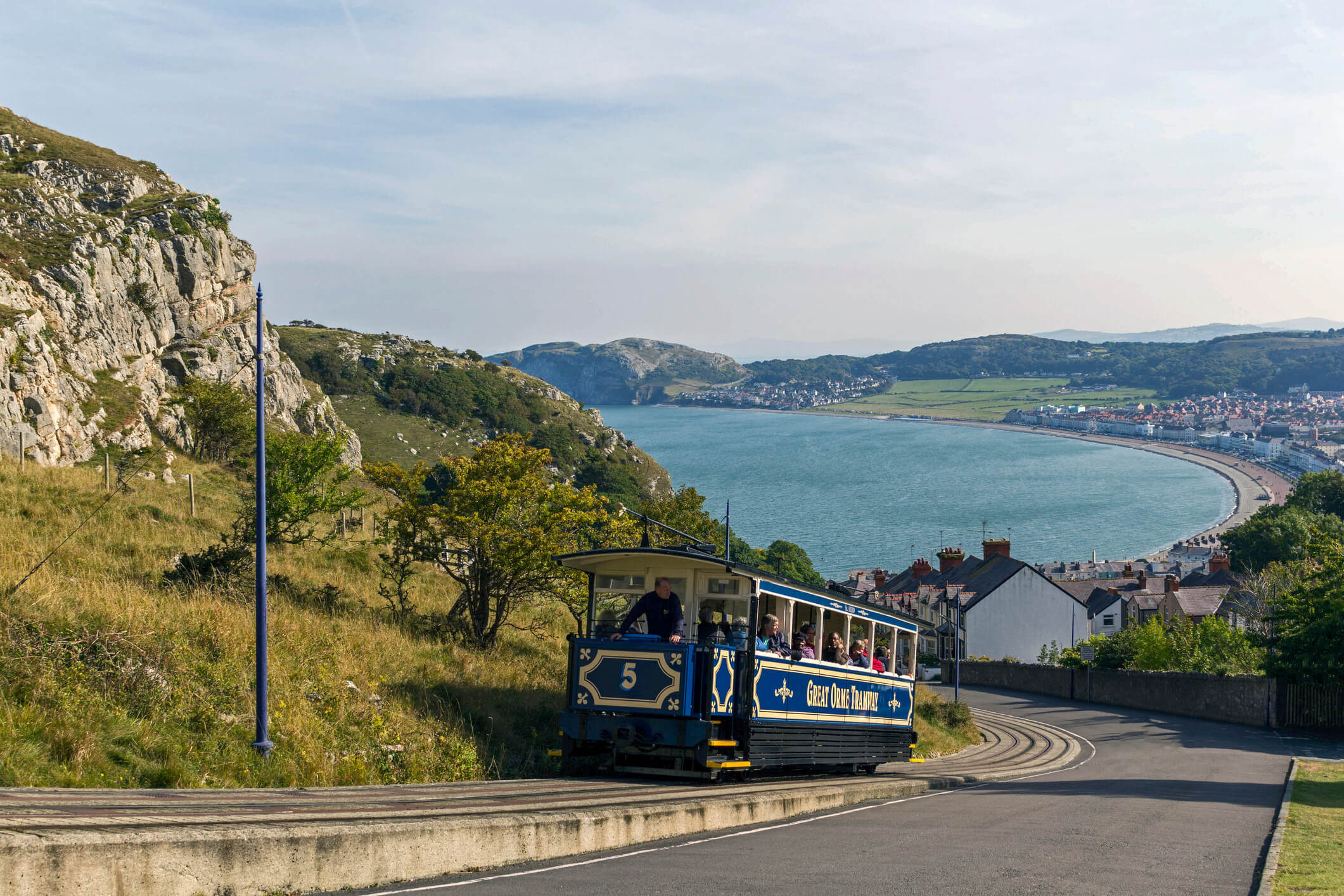 <br> <br>
3. Llandudno, Wales
If you're after a classic, charming, 100% British seaside town, Llandudno in North Wales should be on your list. This picturesque town boasts a beautiful beach, a short drive to Snowdonia, and the longest Victorian pier in Wales. <br> <br>
Why Llandudno?
The road along the Great Orme comes with one caveat – don't bother if you're scared of heights. This one way road will have you driving along the coast just inches away from a steep drop into the ocean. Be sure to stop along the way to get a better look at the views, and you may also be able to spot wild goats, seals and dolphins. Once you get to the top, the largest known bronze age copper mine in the world is ready to be explored. <br> <br> Also at the top is the longest tobogganing track in the UK as well as a perma-snow slope. Children love it but make no mistake – one or two adults have also been heard whooping and cheering on the way down. <br> <br>
Where do we stay?
The Swn Y Mor (sound of the Sea) Hotel sits – as its name suggests – right by the beach and offers a comfortable stay in a historic building. Starting from £80 per night, guests find that this cosy hotel offers great value for money. <br> <br>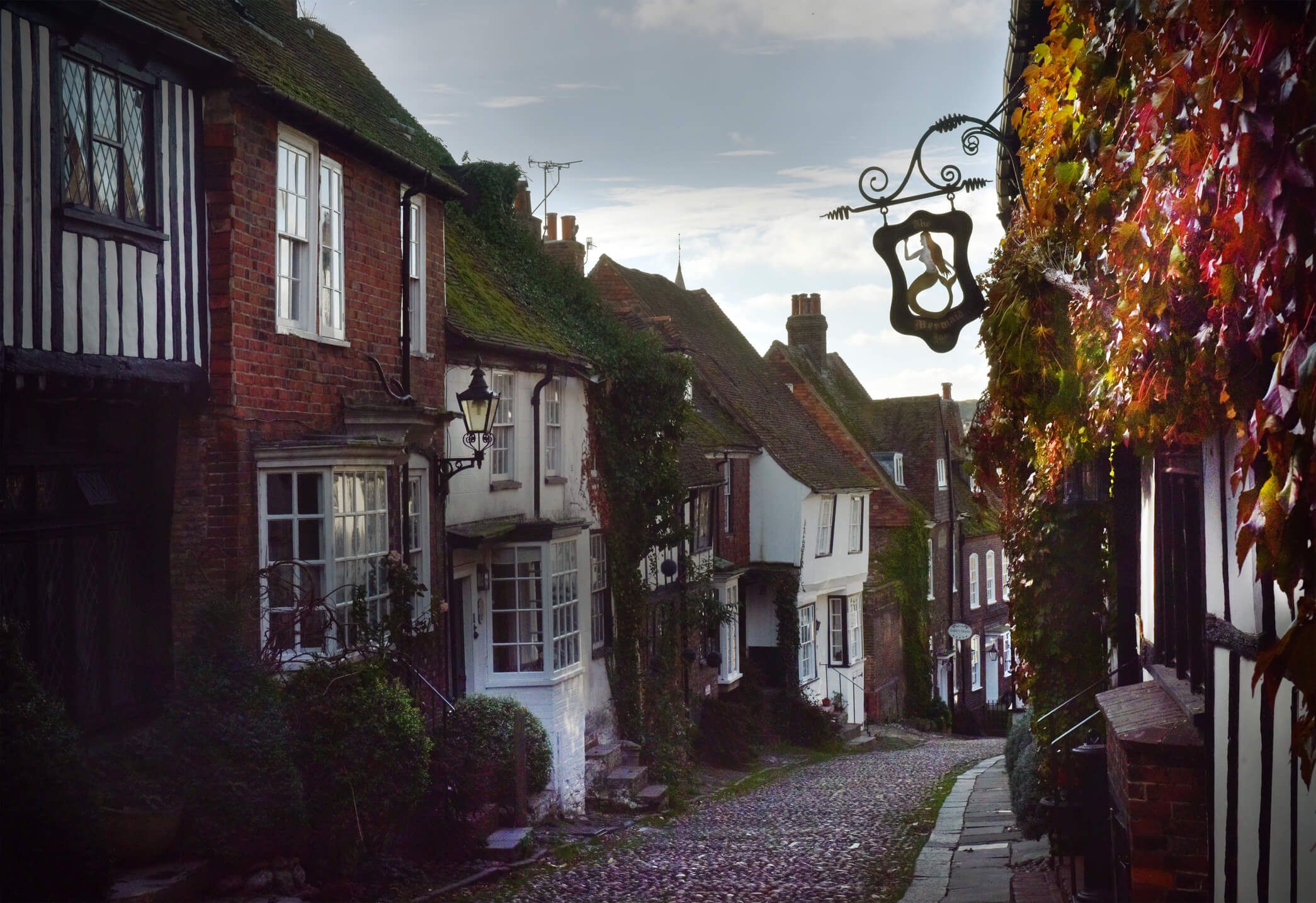 <br> <br>
4. Rye, East Sussex
When travelling in to Rye through the High Weald, you'd be forgiven for thinking you had gone back to medieval times. These rolling hills have remained largely unchanged for the past 500 years, and with its combined 2036 kilometres of walking trails, offers endless opportunities to explore. <br> <br>
Why Rye?
This small market town is not only the best entry point to the High Weald, it's also just a stone's throw away from some of the south coast's best beaches. With a backdrop of the many castles dotted around the town, why not keep the kids entertained with a murder mystery trail? <br> <br>
Where do we stay?
When in Rye, there's really only one option – The Mermaid Inn. Previously a smugglers' hideaway, this inn dates back to the 12th century and has plenty of hidden passageways to explore. But beware – there's rumours that some of the inn's previous inhabitants may still be hanging about. With prices starting from £150 per night, you'd hope they'll at least let you have your room to yourself. <br> <br>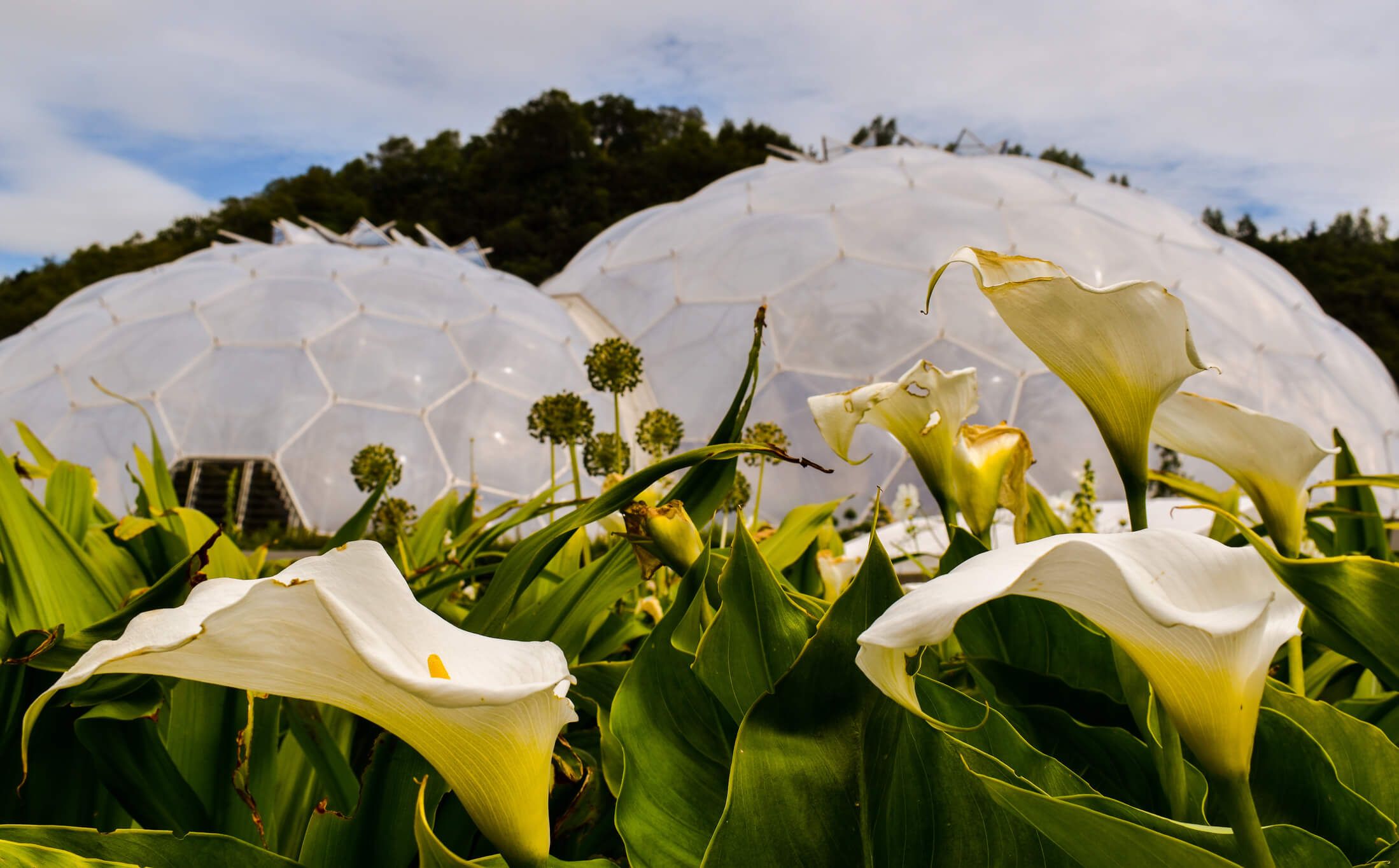 <br> <br>
5. St Austell, Cornwall
Anyone planning an active holiday may already have Cornwall on their list. Popular with surfers, families and really, anyone looking for a proper beach holiday, you can't go wrong if you choose one of the 300 beaches along the Cornwall coast. Though many people drive as far west as they can get to St Ives, we'd recommend stopping slightly further east in St Austell. <br> <br>
Why St Austell?
Being one of the largest towns in Cornwall, St Austell has something for everyone. Though it can be tempting to head straight to the beach, you might want to warm up with a coastal walk first. The Wheal Martin to Sky Spur walk is rumoured to have some of the best views in the country, and once you're done you can head straight down to the beach. <br> <br> Once you've soaked up all the sun you can stand in one day, head over to The Eden project to be transported straight into a rainforest. Offering exhibitions, nature biomes from all across the world and even a tunnel of love, this giant greenhouse has something for the entire family. <br> <br>
Where do we stay?
With so much to see and do, you'll definitely want to be close to the action. This bed and breakfast right in the town centre puts all the action right at your doorstep, from £120 per night. <br> <br>
Did you know that you can use your Caxton currency card for fee-free spending in the UK? Apply for yours today, or top up your existing card.